We understand the frustration and self-consciousness that comes with dealing with dry, flaky skin on such a visible area like your face. Dryness and flakiness not only affect your skin's appearance but can also take a toll on your self-esteem.
Say goodbye to the discomfort and uncertainty, and embrace a rejuvenated, radiant complexion that will leave you feeling confident and ready to put your best face forward. Introducing, Koh Gen Do Gangwondo 100g All-in-one Moisture Gel Rich. This all-in-one moisture gel rich is a powerful upgrade for winter. A luxurious blend of 5 types of ceramide to supplement moisture and supportive ingredients that lead adult skin to a firm and firm skin.
All-in-one moisture gel.
A multifunctional skincare powerhouse designed to cater to all your hydration needs. Packed with nourishing ingredients, this revolutionary gel is formulated to combat dryness and lock in moisture for a radiant, supple complexion.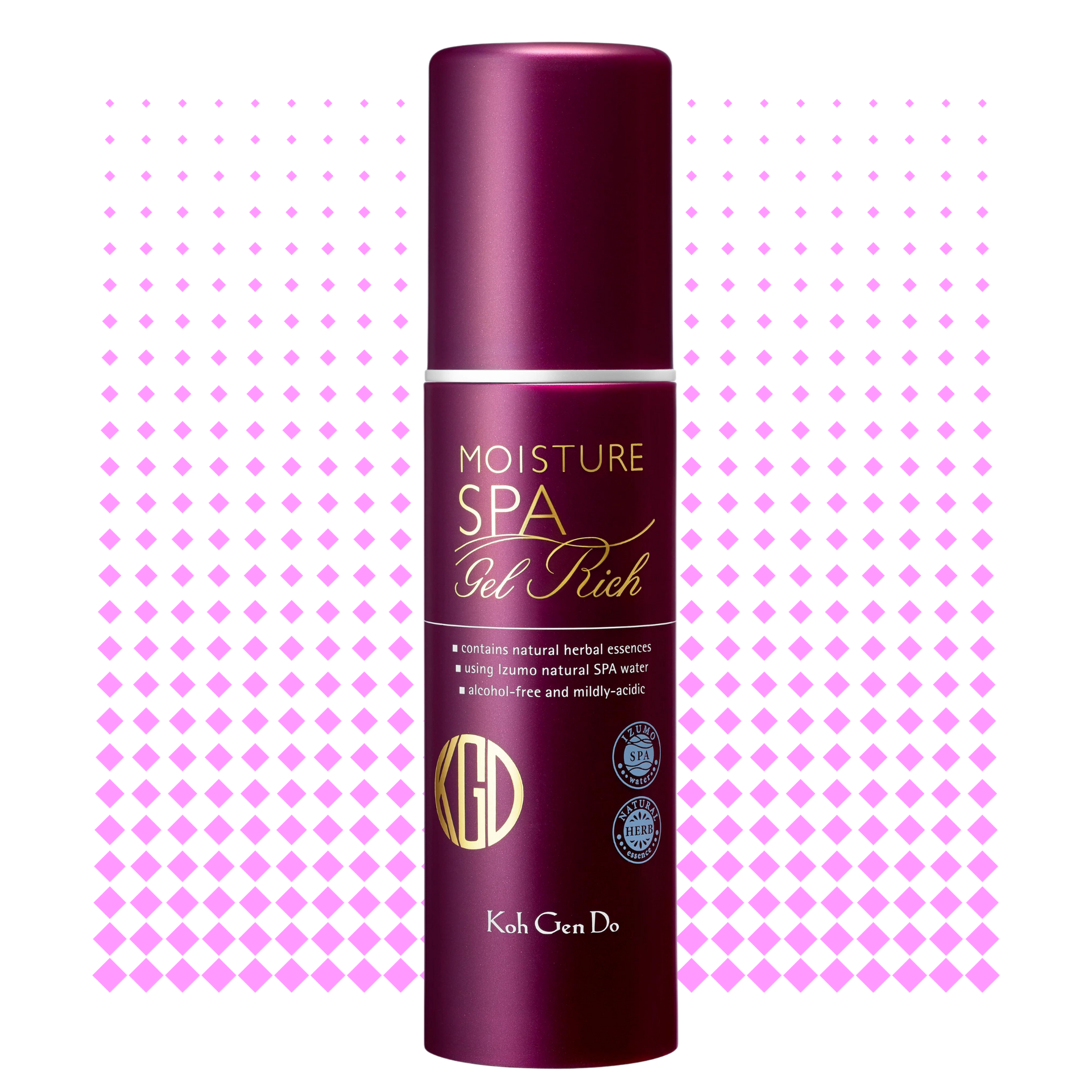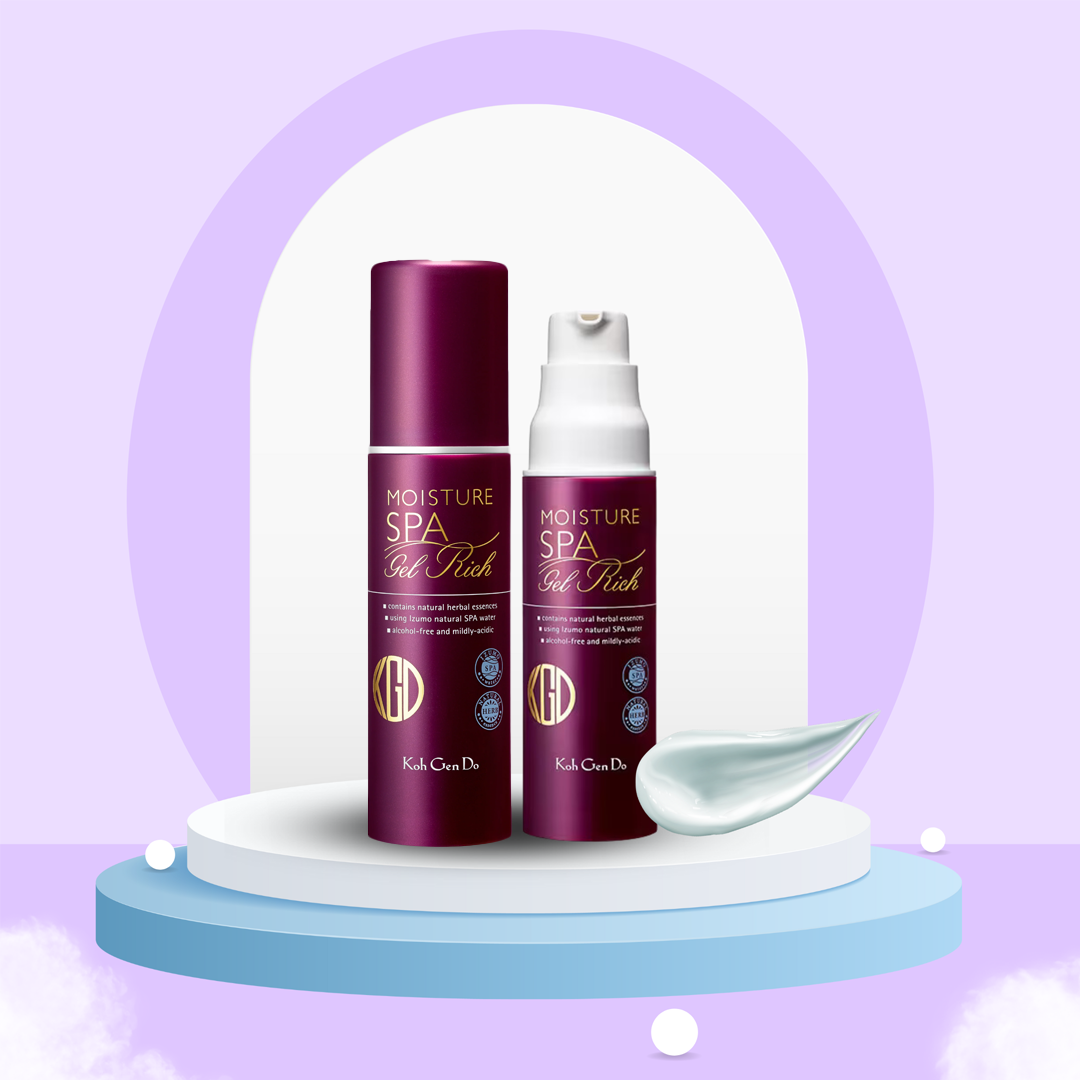 Feel healthy, plump and youthful.
A new addition to our All In One series in the SPA line! Our All In One products shorten the skincare ritual for clients with time restraints for their care. A simple, easy one-step care that gives hydration, protection and anti-aging care all in one. The All In One Moisture Gel Rich supplies greater protection with its rich hydrating cream gel to keep skin protected and balanced for long hours.
Benefits & Features
Combines essence, lotion, cream, and treatment mask benefits.
Contains 5 ceramides & 3 hyaluronates for multi-layer moisture boost.
Includes SPA Water & T3 Oil for nourishment & hydration.
Ideal for normal to dry skin.
Cruelty-free, no harmful additives like parabens or artificial colors.
Special care steps into your skincare routine.
Lotion pack applied once with a sponge
Applying the lotion pack once with a sponge provides a cooling effect, tightens the skin, soothes skin redness, and helps makeup last longer. Simply pad it on with a sponge to experience these benefits.
Apply thickly twice as an intensive pack
To experience a concentrated treatment effect and enhance moisturizing power, apply the all-in-one gel cream thickly twice. This intensifies the product's benefits, resulting in healthy, well-hydrated, firm, and radiant skin.
Take the first step towards glowing skin today!
For more product details, please check out at Discovery Japan Mall .
Click below to place an order while your mind is on it. It is easy to order. Remaining inventory is still available.
Commission : 363 Yen (5%)
Price : 7,277 Yen (Price may be changed according to the market conditions or other circumstances.)
Affiliate Promotion Link :
https://partner.discovery-japan.me/products/?affID=XXXXXXX&pid=76802
Please replace XXXXXXX to your real affiliate ID. You can see your affiliate ID after login.
Let's post the affiliate link on your website or blog!
If you have 10,000 Yen commission or more, you can receive the commission on PayPal.
How to start an Affiliate program
Things You Have to Know as a Discovery Japan Affiliate Beginner
---
Follow Us
Copyright © 2023 Discovery Japan Partner