Are you a fan of the beloved Japanese manga series One Piece? One Piece" is a popular Japanese anime series that has been broadcasted for over 20 years, with an audience of millions.
Get ready to rejoice, because Bandai has just announced the release of their new BANDAI One Piece Card Game OP-03: Mighty Enemy 24 packs included (BOX). This exciting new card game features characters from the series, intense battles, and a unique game play that will keep you on your toes. Read on to find out more about this thrilling game and how it can add some extra excitement to your One Piece fandom!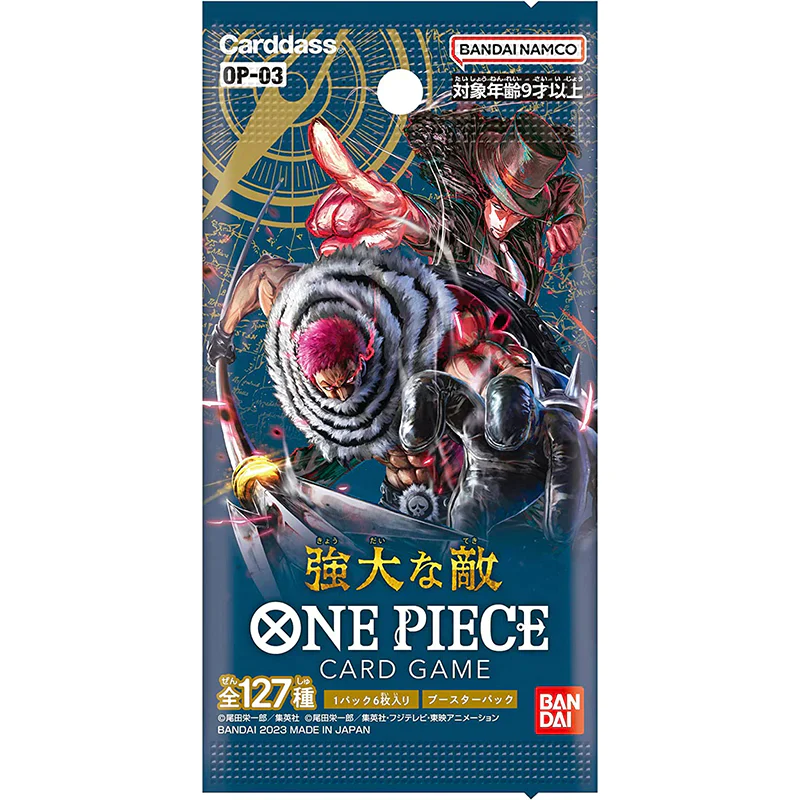 From the popular anime "One Piece", a new card game deck, titled "Mighty Enemies", is now available!
As any fan of the anime knows, One Piece is full of unforgettable characters, both good and bad. The new Mighty Enemies card game deck will feature some of the most popular villains from the show, including Buggy the Clown, Captain Kuro, and Don Krieg. Each card will have special abilities that are true to the character, making for a fun and challenging game. This is sure to be a hit with fans of the anime, so make sure to pick up your deck when it releases!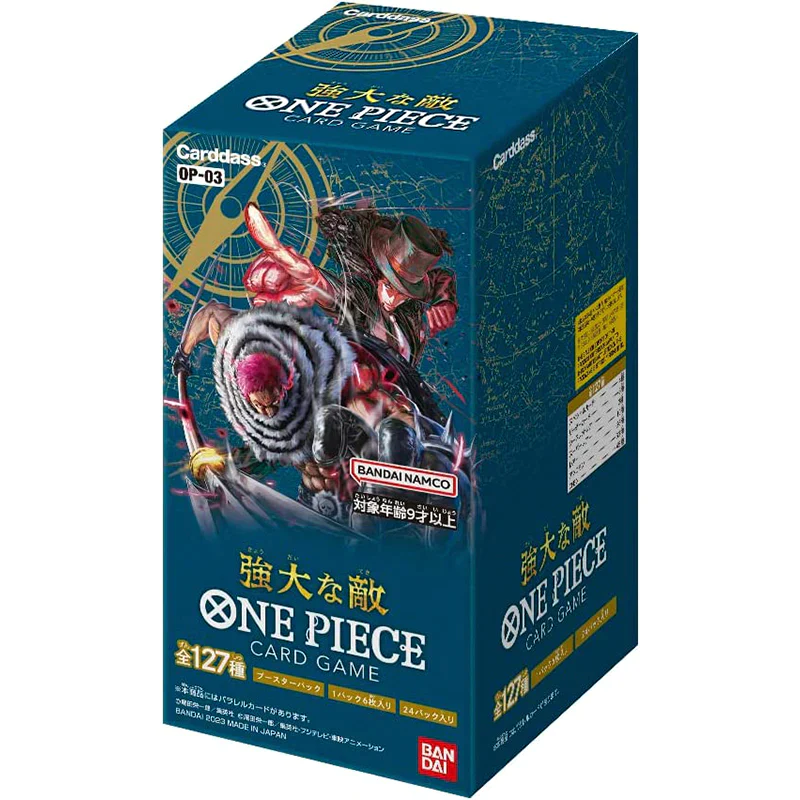 The new color "yellow" is coming with full power!
With this new color and its powerful effects, players will be able to build a powerful deck to set sail for One Piece. To top it all off, many cards that can be used to strengthen the starter deck -Big Mom Pirates- [ST-07] will also be included in the game. This starter deck will help players kick off their game with an impressive collection of cards, making them ready to take on any challenger!

Include many of the series' most popular villains, so you can relive some of your favorite moments from the anime!
Get ready for some intense battles and prepare to take on the East Blue, Water Seven, and Whole Cake Island villains in this brand new card game! The Straw Hat Crew has faced many enemies throughout their journey, and now you can too!  There are sure to be plenty of challenges waiting for you so gather your friends and set sail for adventure!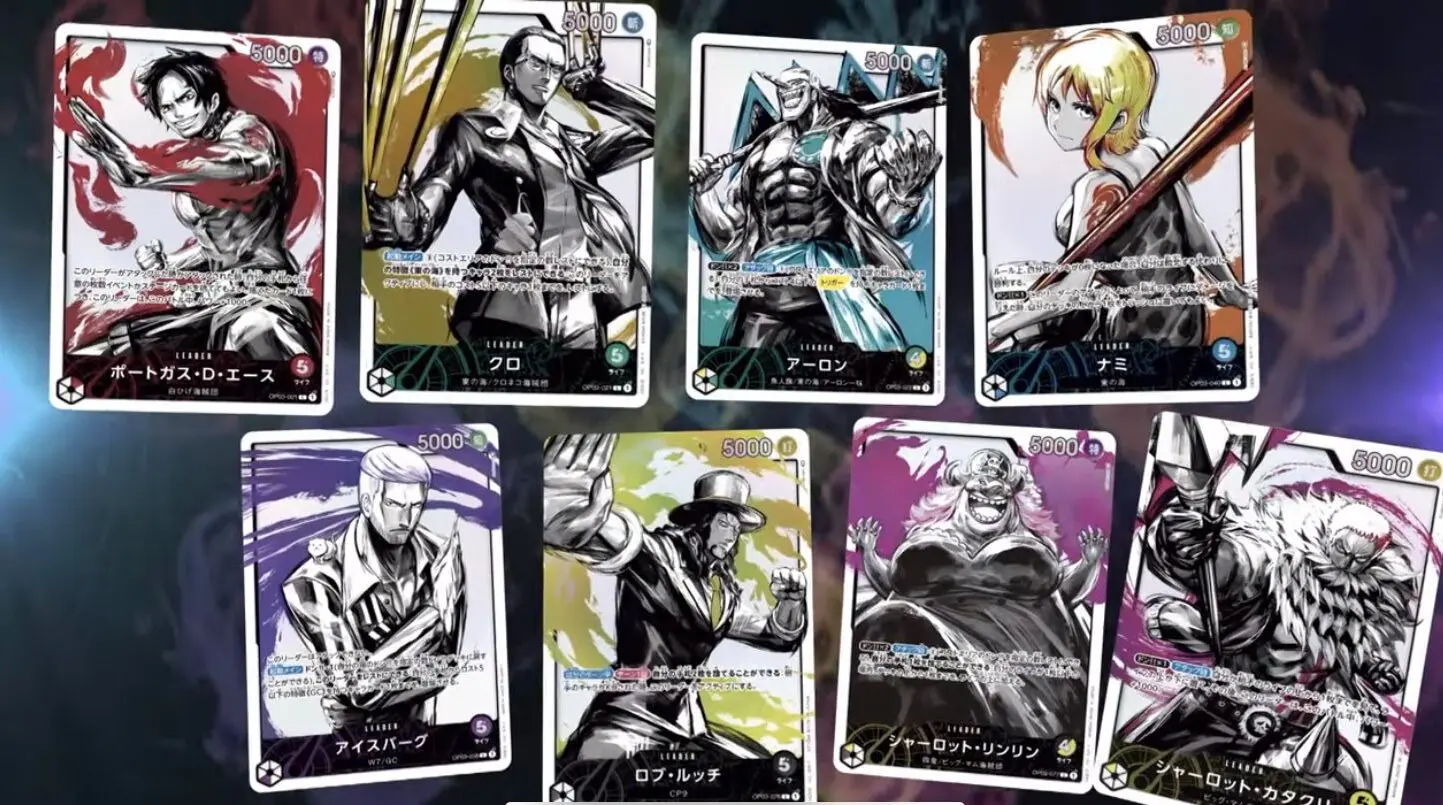 Experience the thrills of OP-03 One Piece right at home. 
The new "Mighty Enemies" card game from One Piece is a great way to bring the adventure and excitement of the anime to life. With 8 Leader cards, 45 Common cards, 30 Uncommon cards, 26 Rare cards, 10 Super Rare cards, 2 Secret Rare cards and 4 Special cards, you have the power to create powerful attacks and surprise your opponents.
Assemble your own deck with these new cards. Be careful because they are mighty enemies! 
For more product details, please check out at Discovery Japan Mall .
Click below to place an order while your mind is on it. It is easy to order.
Remaining inventory is still available. 

Order Now
Commission : 514 YEN (5%)
Price :  10,290 YEN (Price may be changed according to the market conditions or other circumstances.)

Affiliate Promotion Link :
https://partner.discovery-japan.me/products/?affID=XXXXXXX&pid=74128
Please replace XXXXXXX to your real affiliate ID. You can see your affiliate ID after login.
Let's post the affiliate link on your website or blog!
If you have 10,000 Yen commission or more, you can receive the commission on PayPal.
How to start an Affiliate program
Things You Have to Know as a Discovery Japan Affiliate Beginner